The Centennial Guild Fun Run, held in conjunction with Mason County Forest Festival, was the morning of June 4, 2022. The 145 participants lucked out with good running/walking weather, and everyone had a great time. The money collected from this event goes toward a nursing scholarship in honor of Kristi Armstrong, a long-time, well-loved nurse at Mason General Hospital and a founding member of Centennial Guild, and for much-needed equipment at Mason General Hospital.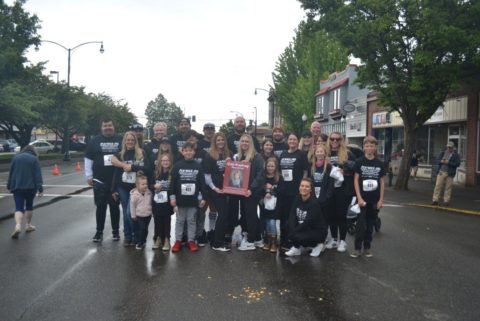 Team Armstrong with Kristi Armstrong's children, grandchildren and friends
Overall women's winner Sarah Paquett of the 2-mile event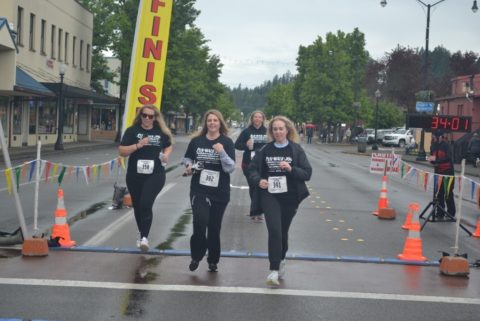 Members of the Armstrong, Renschler and Mell family, walking in honor of family member Kristi Armstrong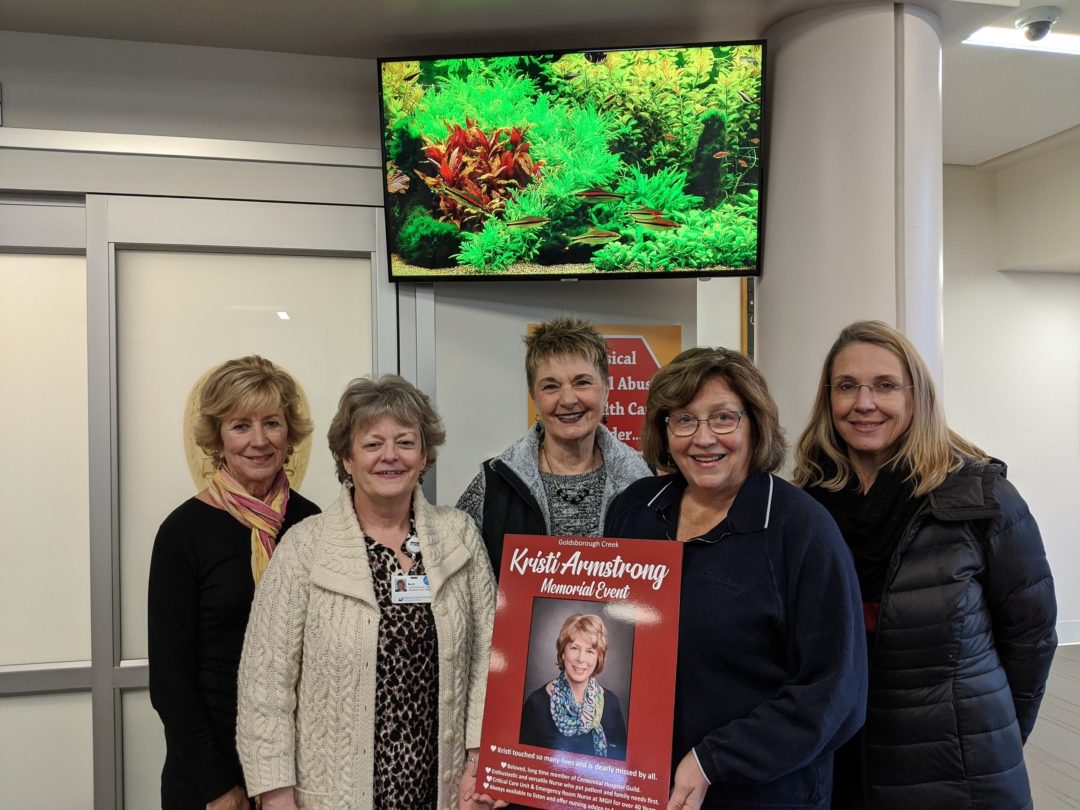 Members of the Centennial Guild raised funds to purchase a television and DVDs for the Emergency Department.
The MGHF Centennial Guild, a chapter of MGHF, held a clean-up party at the Wellness Garden at Mason General Hospital on Nov. 11, 2020. Guild members pruned, raked and weeded the garden, which the Centennial Guild established in 2003. Members also planted 160 daffodils, which should bloom beautifully in the spring.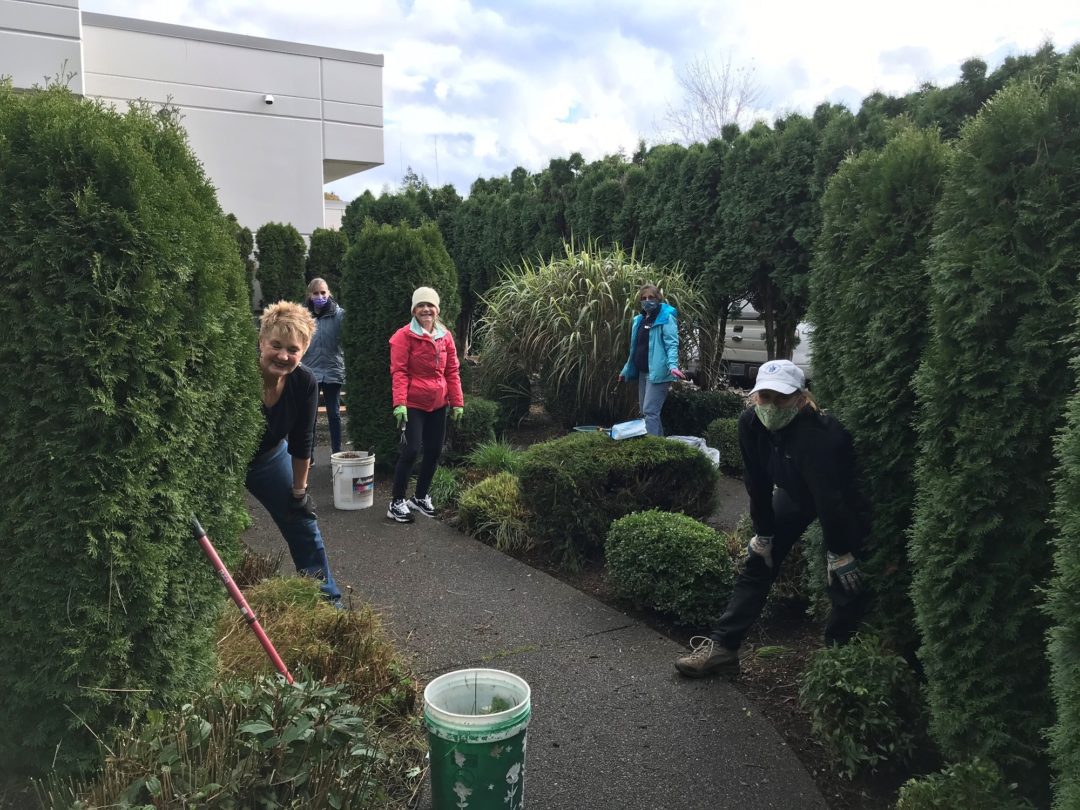 Pictured, from left to right: Patty Rhoades, Kim McElliott, Pam Mould, Sheryal Balding and Connie Davidson. Not pictured: Diane Graham, Donna Nault and Linda Shrum. Photo courtesy of Linda Shrum.