Our Patients are Talking About Us! Comments from Patients of Mason Health
Praise for Mason General Hospital's Emergency Department and the Mason General Hospital Foundation Auxiliary Gift Shop:
I just went to the Gift Shop after my appointment at the hospital, and I always think about how whatever I buy there helps nursing students, so I always spend too much. The nurses at Mason General Hospital are just always smiling, always polite and always helpful. They always seem to know ahead of time what you need. They are very understanding. I've been in the hospital many times over the years, and I've always received great care, including in the Emergency Department. Every time I go in there, I get such good service.
-Vickie Rossiter, Shelton

Social Media Testimonial:
The MGH Physical Therapy Staff has been supporting us through every single step of my son, Pride's, journey. I can never be grateful enough for their unwavering commitment and love to their profession and their people.
Recently their Speech pathologist and Occupational therapist took a special in-depth course on Food Therapy specifically to help Pride and another girl.
We are just so grateful to Jennifer Owens and Tawnie Easton, they are Godsends.
Maria Littlesun on her son, Pride Blessings Littlesun's, treatment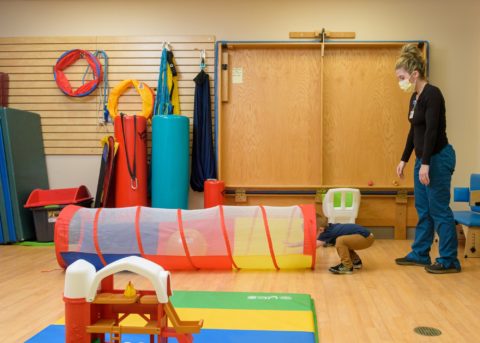 Praise for two nurses at Mason General Hospital
On the evening of Monday 1/31/22 my wife had a sudden and serious complication from an infection that had gone sceptic. We live far out on the edge of the county where EMS is nonexistent. I raced her into Mason General Hospital as she became suddenly very feverish, non-responsive and with the look in her eyes that she was slipping away forever. You need to understand that our relationship may not be typical. This late in life, both 55, we are still each others best friends and she truly is my other half. I was near certain that I would lose her that night. This was a shock to my core and I have faced dangers and fearful times in life but this one was debilitating.

Her condition was immediately apparent to an ER nurse named Allison that took her back for urgent care rather than waiting for forms to be summited. Throughout the night Allison was forthright in communicating with me in a clear and compassionate fashion. Tuesday morning my wife was stabilized and transferred to the ICU wing and the care of a nurse named Amanda, among others. Similar to Allison, Amanda was the epitome of professional and compassionate care -- constantly communicating care and diligently securing a bed in another facility when needs exceeded Mason General's scope, given the urgency to resolve the situation with surgery.

I cannot imagine how tired your whole staff must be dealing with not only the day-to-day trauma, but also the intermittent waves of Covid-19 cases. The added layers of procedure and personal risk serving the community must be fatiguing on every level. Still your staff conducted themselves in a quiet, confident, calm, compassionate manner that not only saved my wife's life but calmed me in a downright hellish 24-hour period of no sleep and worry. I am retired service manager of a large dealership in Thurston County. I understood that I was not, nor were my 93 employees, "in the car business." We were in the people business. Your nurses might work with medical equipment and perform medical procedures but they understand that like me, they are in the "people business." Not simply serving the patient, but day-in-and-day-out dealing with distraught family members. These two nurses are the rocks that the waves of chaos crash into. Unmoving. Unwavering. Determined to stand and do what is required to save and comfort all involved.

Mason Health, and indeed the greater community is blessed to have these two individuals serving us. Swedish Hospital just called and my wife, stable and improving, is ready to come home to continue the post-op healing. As important as that is to me to retrieve her now, I wanted to take a moment and extend a heartfelt thank you to Allison and Amanda and likely others that I may have missed in Tami Beyer's care. They exhibit the epitome of standards and expectations in all aspects of nursing.

- Michael Beyer, Shelton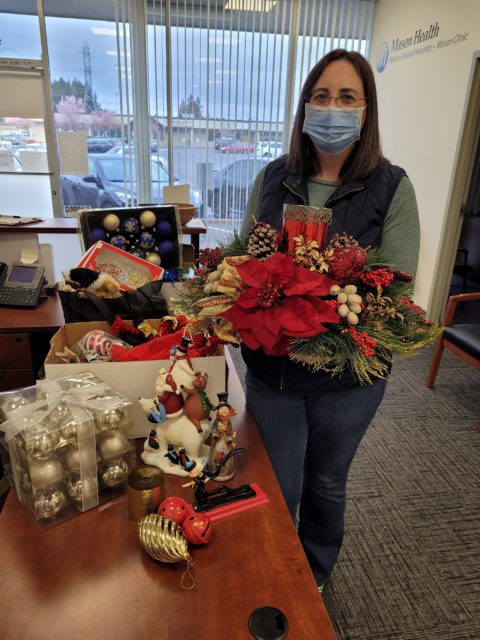 Kudos to Dr. Pelczar and his MA-C Megan Freeman from a patient Tori Willis
"Dr. Pelczar was informative, kind, and went out of his way to schedule my surgery on a day that worked for me. Megan Freeman, Dr. Pelczar's MA-C, was always on top of replying to my emails and calls. She helped me to get my paperwork done, answered a couple of post-op questions quickly and thoroughly & made using the portal system a breeze. The surgery staff was lovely. They are great assets to MGH!"
Special Praise for Dr. Rose Ann Rayos from Social Media

I would like to post anonymously on your page about a staff member if possible. Dr. Rayos has been my children's primary care pediatrician since 2017 and I really enjoy how personal and funny she is. She has no problem putting me in my place and we joke often when I bring my children in to see her.
However, I saw a different side of her today. Dr. Rayos usually works about 8am-4:30pm and last night she came down to see me and my wife before she left for the day as we had a baby at the Birth Center. She did her usual joking and even signed our baby book before she left for the day.
About an hour or two later, I was surprised to see Dr. Rayos back at work. This time she was on a mission and was working. There was an emergent situation that she was called in for and I've never seen that serious side of her. By my best count, she had worked for 24 hours straight.
As I woke up from a short nap, I heard Dr. Rayos' voice in the hall. It was about 2:30 am and I poked my head out to say good morning and she looked very tired but she had her usual smiley happy face.
It was at that moment that I realized she was not human and was instead, a super hero. Please take this time to acknowledge her for her amazing hard work and dedication to her profession.
Most average parents/patients see her as a Monday-Friday doctor. I was used to seeing her not only as that but also a very personal doctor that I call a friend.
For the first time this morning, I saw her as the super hero she is and I was able to see a side to her most average patients don't ever and will never see and I was also able to see why she does what she does; it is out of pure love for babies and humanity.
She is a very special doctor and we are all blessed to have her with us.
Please fill out the form below to submit your own testimonial.
Share Your Story

Do you have a Mason Health story to share? Let us know by completing this form. If you do not have an email address, you can reach us by phone...
If your story is selected for publication, we will contact you to explain the process, which includes an interview and photo session. If you agree, we will work with your schedule to make it as convenient for you as possible.
Mason Health stories are used for marketing purposes. If you wish to share a compliment or concern with us, please complete the information below so that your issue can be addressed.