Mason Clinic - Walk-In
When you need prompt medical attention for non-life­ threatening medical conditions, Mason Clinic's Walk-In Clinic is staffed by a team of qualified health care providers who offer convenient, quality medical care, seven days a week. Current and new patients are welcome.
Walk-In Clinic
hours
Mon-Fri: 9 am to 6 pm
Sat/Sun/Holidays: 10 am to 5 pm
*Clinic hours subject to change once daily capacity fulfilled.*

The Walk-In Clinic is NOT scheduling COVID-19 vaccinations at this time. Please visit **Our COVID-19 Informational Page** for details about the vaccine.
When you have a non-emergent medical condition, please start by contacting your primary care provider's office first for an appointment.

When your regular doctor or health care provider is not available, Mason Health's Walk-In Clinic will provide care to you if you have a non-life-threatening illness or minor injury.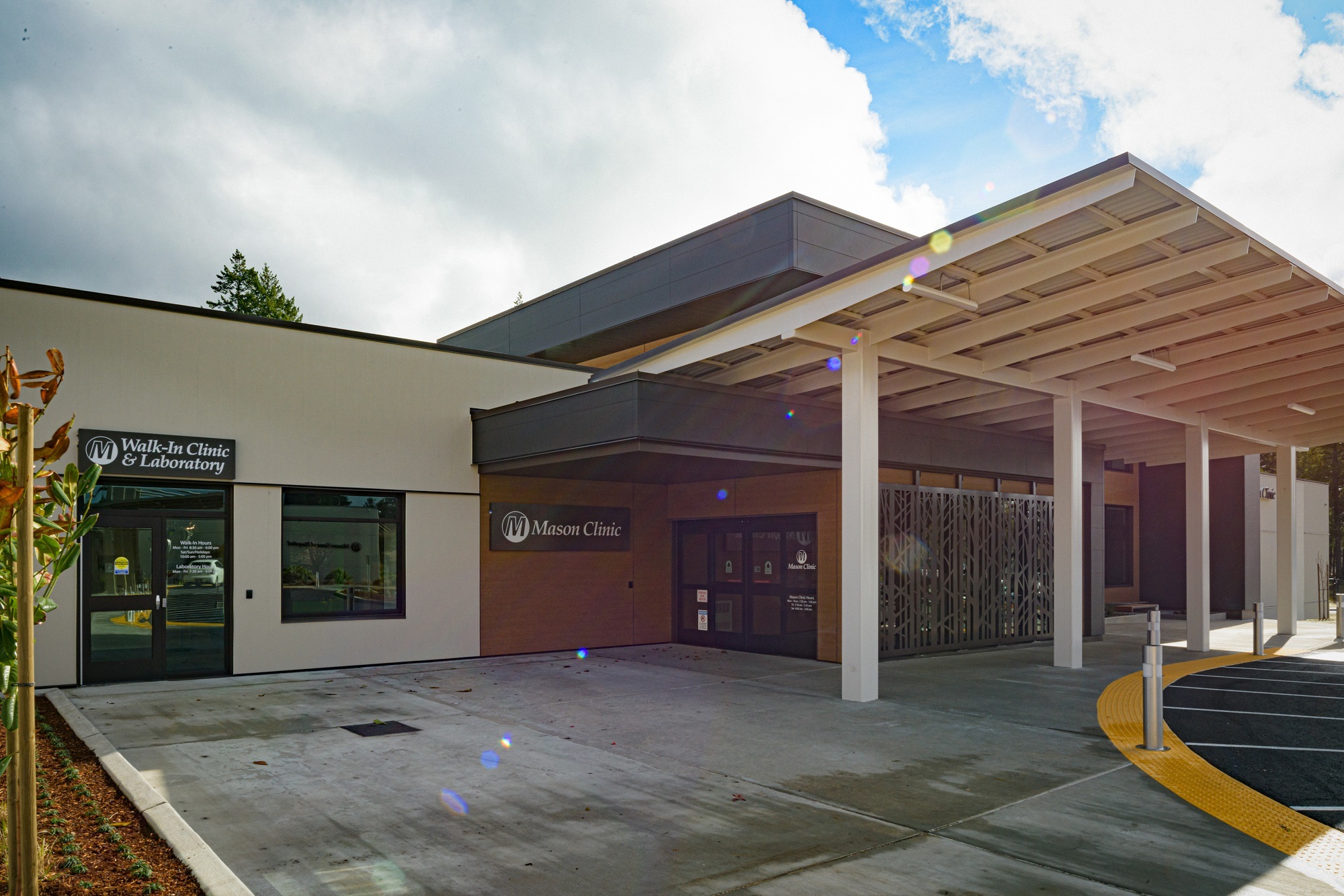 Types of services provided may include treating non-emergent common illnesses such as:
Colds
Flu
Ear aches
Sore throats
Migraines
Fever
Rashes
The Walk-In Clinic will also treat minor injuries such as:
Sprains
Strains
Minor cuts
Other minor injuries.
If you believe you have a serious or life threatening illness or injury that requires immediate attention, please go directly to the nearest emergency room or call 911.
Clinic Providers
Thomas Cummings, ARNP
Thomas Cummings joined Mason Health's Walk-In Clinic on Nov. 15, 2021, and is now serving Walk-In patients! Cummings' practice philosophy is to partner with his patients to arrive at the best health outcome.
Amie Mower, DO
Amie E. Mower, D.O., joined the medical staff at Mason Health in 2019. She was appointed Medical Director of Integrated Behavioral Health in 2020. Dr. Mower is a board-certified family medicine physician and U.S. Army veteran. She has a special interest in pediatrics, women's health and caring for individuals and family members associated with uniformed services.
Zaleh "Zal" Parham, ARNP
Zaleh Parham joined the Walk-In Clinic at Mason Clinic on Nov. 2021, and is now serving Walk-In Clinic patients. Parham's passion is personally connecting with patients and focusing on long-term holistic health, including preventive care through nutrition and exercise.
Francis Prince, ARNP
Francis Prince, ARNP, joined the Mason Health Walk-In Clinic in January 2022. She worked as an EMT paramedic when she was an undergraduate and later completed her Master's of Science Degree, with a Family Nurse Practitioner specialty, in 2019, while working as an emergency room nurse. She believes laughter is often the best medicine and enjoys sharing her views on supportive therapies, such as massage and acupuncture. She loves to spend time outdoors with her wife and five children.
Lisa Ribera, PA-C
Lisa received her Masters Degree in Physician Assistant Studies from Pacific University, Forest Grove, Oregon, in 2000. She is also board certified with the National Commission on Certification of Physician Assistants (NCCPA).