MGHF Quality Care Open Event
The Annual MGHF Golf Tournament continues in its mission to raise funds for medical equipment and programs for Mason Health.

Thank You to our 2023 Platinum Level Sponsor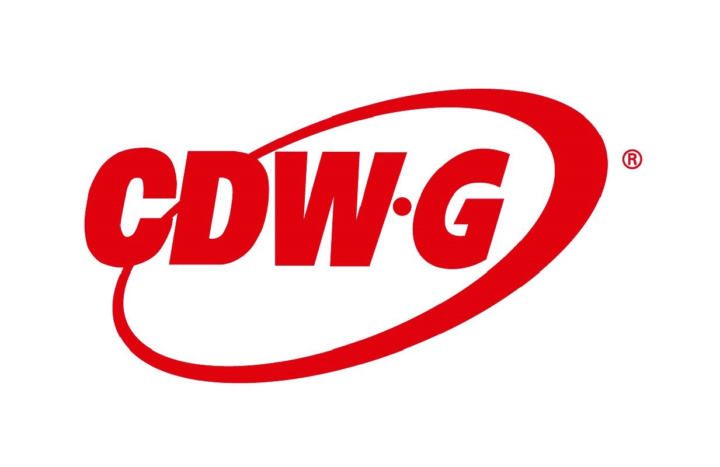 Thank you to all our participants and sponsors at this year's event!
Mason General Hospital Foundation is excited to announce that Pre-Registration is now open for the 28th Annual MGHF Quality Care Open. The event promises to be a premier event that will expand upon this year's amazing success. Reserve your slot today as a team, an individual player, or a corporate sponsor!
The date and location are to be announced soon!
For more information, please contact Bonnie Trachtenberg, Event Coordinator at (360) 427-3618, Tuesday through Thursday at the MGH Foundation office located at 2505 Olympic HWY North, Suite 170, Shelton, WA 98584. You can also email Bonnie at foundation@masongeneral.com.
Thank you and we look forward to seeing you at next year's tournament!
Can't join us? Here's how you can help!
I cannot attend the 2024 event but wish to make an unrestricted 100% tax-deductible donation to Mason General Hospital Foundation.
You decide how much to give!

2023 Golf Event Fund-An-Item Appeal
This year's Fund-An-Item Appeal for Mason Health is the STERIS® 4085 General Surgical Table and new Stryker LD304 Birthing Beds.
As seen below, The STERIS® 4085 Surgical Table is a general surgical table that handles a variety of surgical specialties and provides outstanding access for C-arm, permitting high-quality images crucial to cardiothoracic, orthopedic, and neurosurgical procedures. This surgical table is supplied with a removable headrest unit, a removable pendant hand control unit, and a set of tabletop cushions. In addition, this table is electrically powered and requires 120v/60Hz power supply.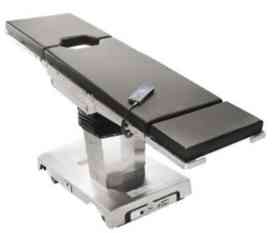 In addition to the OR surgical table, Mason General Hospital Foundation is working with the Mason General Hospital Birthing Center to purchase new Stryker LD304 Birthing Beds.
The LD304 Birthing Bed provides comfort and security for both the mother and the caregiver. Simple operation, mobility, and an ergonomic design provide safety while positioning to mom's comfort.
The patented Lock-Rite foot section glides off for quick and easy breakdown
Length-adjustable footrests

Ultra-comfort mattress with integrated, high-memory egg crate topper
Patented Skoocher feature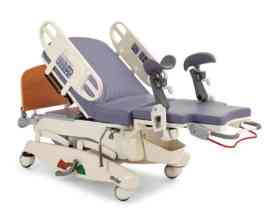 To make an additional donation to the Mason General Hospital Birth Center, click on the button below.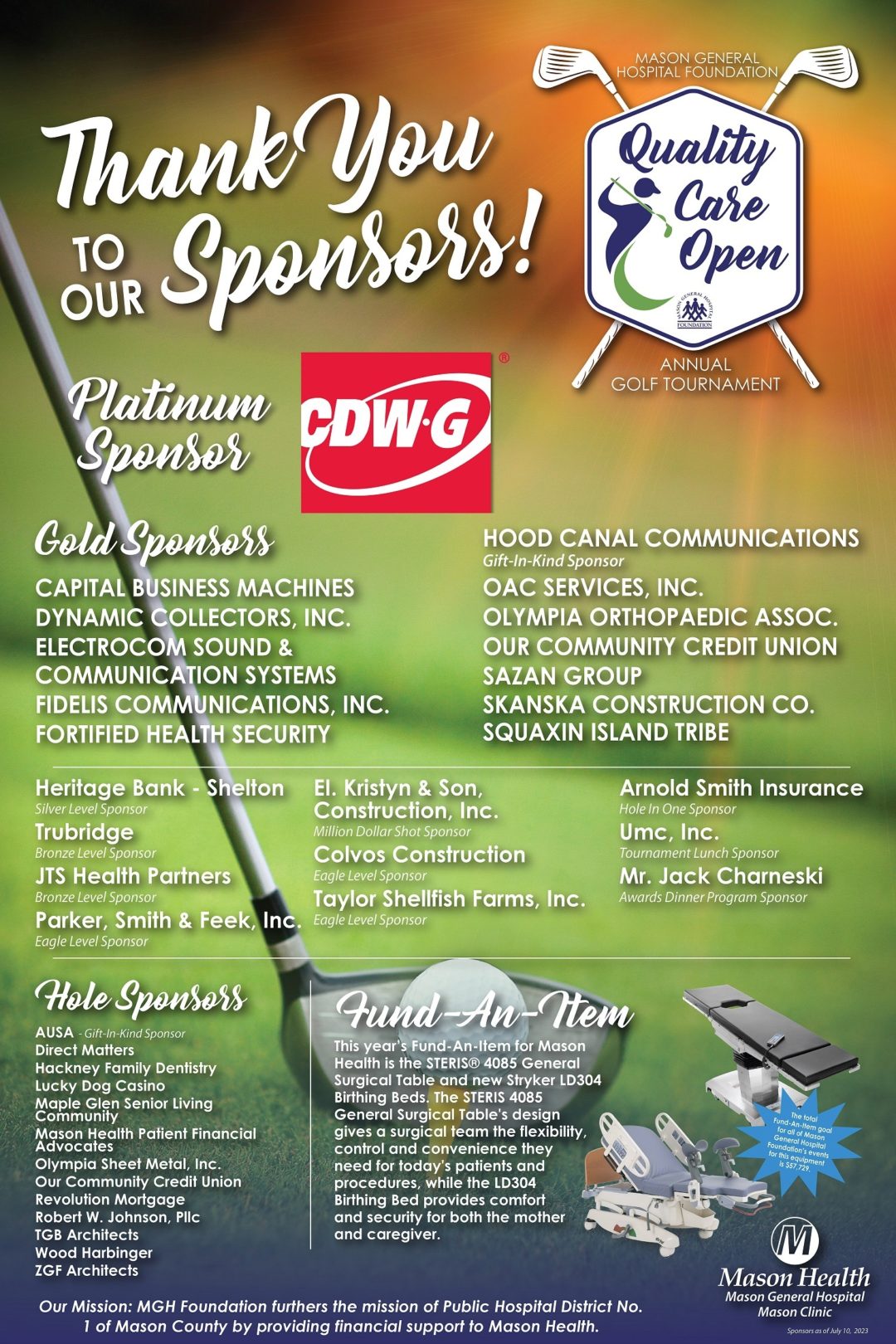 Thank you to our sponsors!
CDW Healthcare Platinum Level Sponsor
Capital Business Machines
ELECTROCOM Sound & Communication Systems
Fidelis Communications, Inc.
Fortified Health Security
Hood Canal Communications
Gold Level Gift-In-Kind Sponsor
Olympia Orthopaedic Associates
Our Community Credit Union
SKANSKA Construction Company
Parker, Smith & Feek, Inc.
Taylor Shellfish Farms, Inc.
EI. Kristyn & Son Construction, Inc.
Million Dollar Shot Sponsor
Mr. Jack Charneski
Awards Dinner Program Sponsor
Hole Sponsor
Association of the United States Army (AUSA) - Captain Merriweather Lewis Chapter (Gift-in-Kind Level)
Direct Matters - In Memory of Mary Houlihan
Hackney Family Dentistry, PLLC
Hood Canal Communications
Lucky Dog Casino
Maple Glen Senior Living Community
Mason Health Patient Financial Advocates
Olympia Sheet Metal, Inc.
Our Community Credit Union
Revolution Mortgage
Robert W. Johnson, PLLC

TGB Architects
Wood Harbinger

ZGF Architects
Event Information & Downloads