MGHF Quality Care Open Event
The Annual MGHF Golf Tournament continues in its mission to raise funds for medical equipment and programs for Mason Health.

Welcome, Golfers!
Mason General Hospital Foundation is excited to announce that registration is now open for this year's Quality Care Open. The event takes place Monday, July 10, at Eagle's Pride Golf Course in Dupont, WA, and promises to be a premier event that will expand upon last year's success. Register today as a team, an individual player or for a corporate sponsorship!

MGHF Event Course Rules:
The tournament will be played in a scramble format, 2-stroke putt maximum, with four-person teams. There will be a total of 18 holes of golf, dining options, and special prizes. Team photos will be provided by Hood Canal Communications.
Four-person team members hit from the tee. The team selects the best tee shot and everyone moves up to that ball. Each team member hits again from the new spot. Follow this procedure until the team has holed out. When the ball is on the green, you may putt within a putter's head of where the ball lies, no closer to the hole. If off the green, the players may move the ball within one club-length of the original spot, no closer to the hole.
Each player must use at least one drive per 9 per player, two drives total. This includes the par 3 holes. The course will be monitored.
You may not play a ball that is lying out of bounds.
Team handicaps will be used if three players on the team have an established handicap. If the fourth player does not have an established handicap, that player will be playing to a zero.
To read our press release about this year's event - follow this link!

2023 Event Registration and Payment Information
Step #1: Individual Player Registration

Golf Player and Team Pricing for 2023:
The registration fee for an individual team player is $189 per person, or $756.00 for a 4-some, before May 15. After May 15, the fee is $199 per person or $796 for a team. Corporate sponsors can select their sponsorship level below and refer to your Sponsorship solicitation packet to register your organization. If you need assistance, please call (360) 427-3623 or email foundation@masongeneral.com.

Step #2: Select your payment below


Individual Player Payment:
Sponsor Level Payment:
Be A Volunteer!
Interested in volunteering for the MGH Foundation golf tournament? Whether your first time volunteering with MGHF, or you've been one of our long-standing returning volunteers, we'd love to hear from you! You can scroll down below to the 'downloads' section to view more information about volunteering.
When you're ready, click the link below to register.
You will be contacted by the MGH Foundation office once your registration form is received. Thank you!
Can't join us? Here's how you can help!
I cannot attend the 2023 event but wish to make an unrestricted 100% tax-deductible donation to Mason General Hospital Foundation.
You decide how much to give!

2022 Golf Event Fund-An-Item Appeal
In 2022, the Fund-An-Item solicitation benefited the Mason General Hospital Birth Center, with the purchase of a new IntelliVue MX400 transportable cardiac monitor that can be used to monitor a baby's heart rate and oxygen saturation, respiratory rate, and blood pressure. Also, MGHF raised funds for the IntelliVue MX100, a portable, stand-alone monitor for patient monitoring on the go.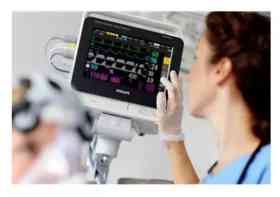 Next, the Mason Health Birth Center requested LD304 Birthing Beds by Stryker. The birthing bed features convenient controls, an ergonomic design for proper body mechanics while positioning to mom's comfort, an ultra comfort support surface with integrated, high-memory egg crate topper to promote comfort, and length adjustable footrests.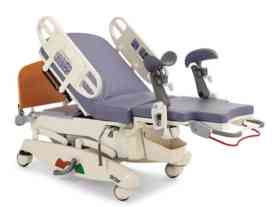 View the 2022 Jack Stark Invitational Video:
View the full length 2022 Jack Stark Invitational Video
Thank you to our sponsors!
Fortified Health Security
Olympia Orthopaedic Associates
Our Community Credit Union
Capital Business Machines
ELECTROCOM Sound & Communication Systems
Fidelis Communications, Inc.
Hood Canal Communications
Gold Level Gift-In-Kind Sponsor
SKANSKA Construction Company
Parker, Smith & Feek, Inc.
Taylor Shellfish Farms, Inc.
Mr. Jack Charneski
Awards Dinner Program Sponsor
Hole Sponsor
Direct Matters
Maple Glen Senior Living Community
Olympia Sheet Metal, Inc.
Robert W. Johnson, PLLC

TGB Architects
ZGF Architects
Event Information & Downloads